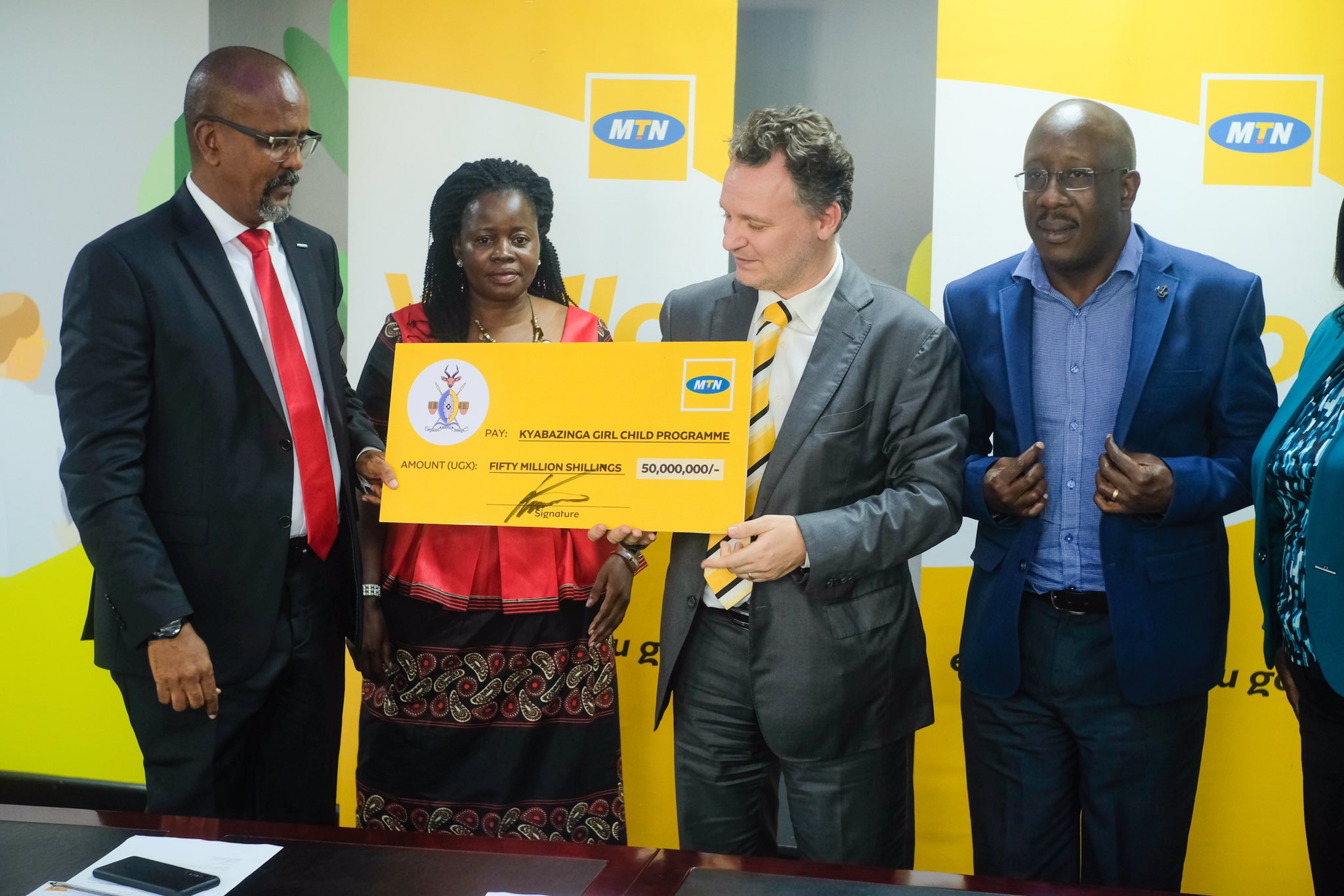 JINJA – Thursday 20 afternoon, MTN Uganda, Uganda's telecommunication giant has announced a UGX 50M sponsorship towards the Busoga Kingdom Girl Child program.
The Kyabazinga Girl Child program aims at supporting the girl child and improving the lives of the youth in the country at large.
The launch of this initiative will be held on Saturday, June 22 at Bugembe Stadium in Jinja by HRH Kyabazinga of Busoga, Gabula Nadiope William Kadhumbula IV, Wim Vanhelleputte and the Chief Executive Officer MTN Uganda.
HRH partnered with the reigning Miss Uganda Quiin Abenakyo to leverage on her achievements and aspirations to support the girl child. Her projects aim to reduce teenage pregnancies.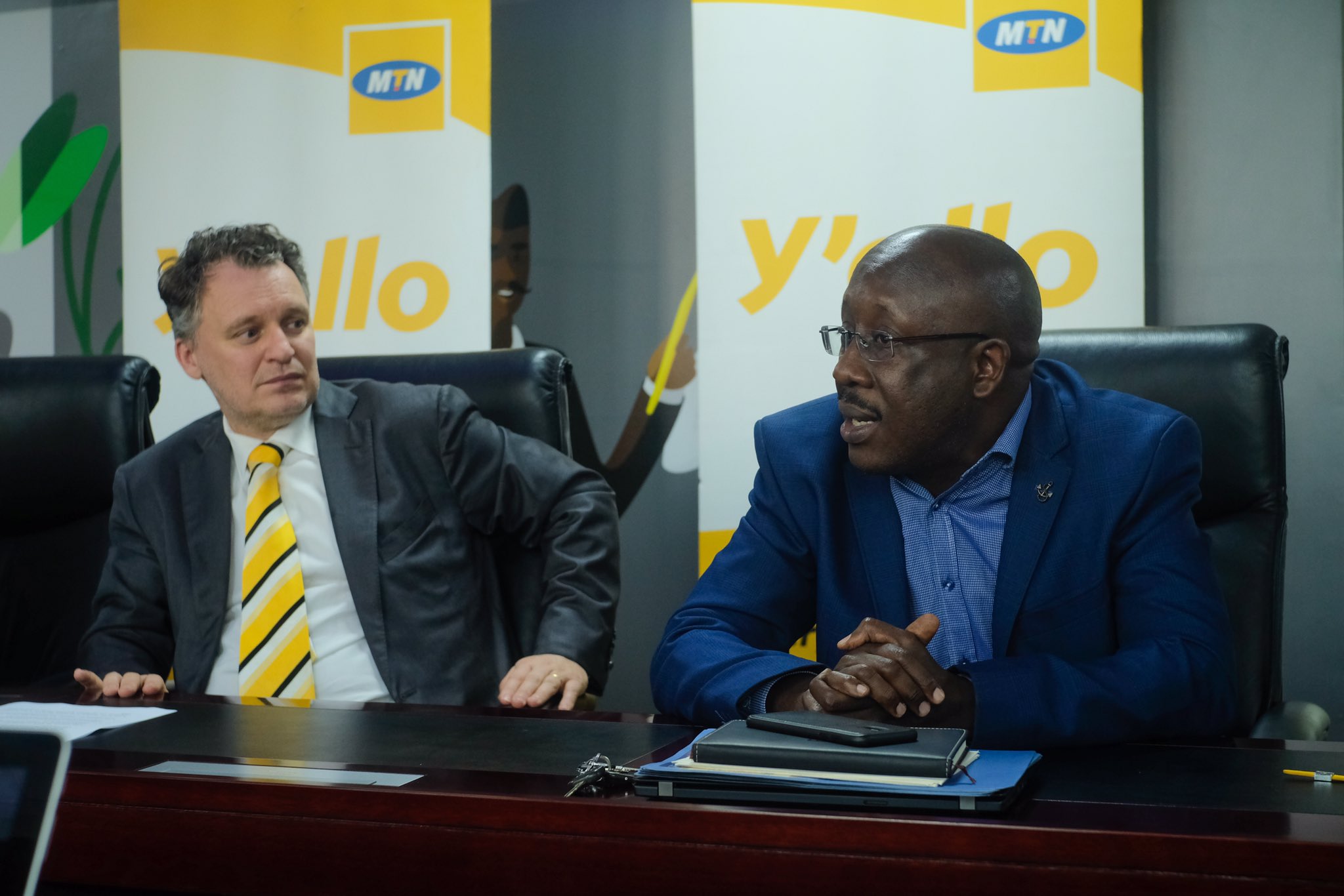 During the meeting, Mr. Vanhelleputte applauded the Kyabazinga for being a model leader, a unifying factor for the people of Busoga for the efforts being taken to prosper the lives of his kingdom
MTN Uganda has also been carrying out the annual staff led corporate social responsibility campaign called 'YelloCare' where they go out to impact lives.
The chairman of Busoga kingdom Mr. David Ndiyona commends the telecommunication giants for the consistent growth and expansion of Uganda in the past 20 years and for its invaluable support towards development.
On June 12, MTN foundation and Uganda Red cross donated non-food relief items to the victims of the recent Bududa landslides which left hundreds of survivors with no shelter, food, clothing and other necessities.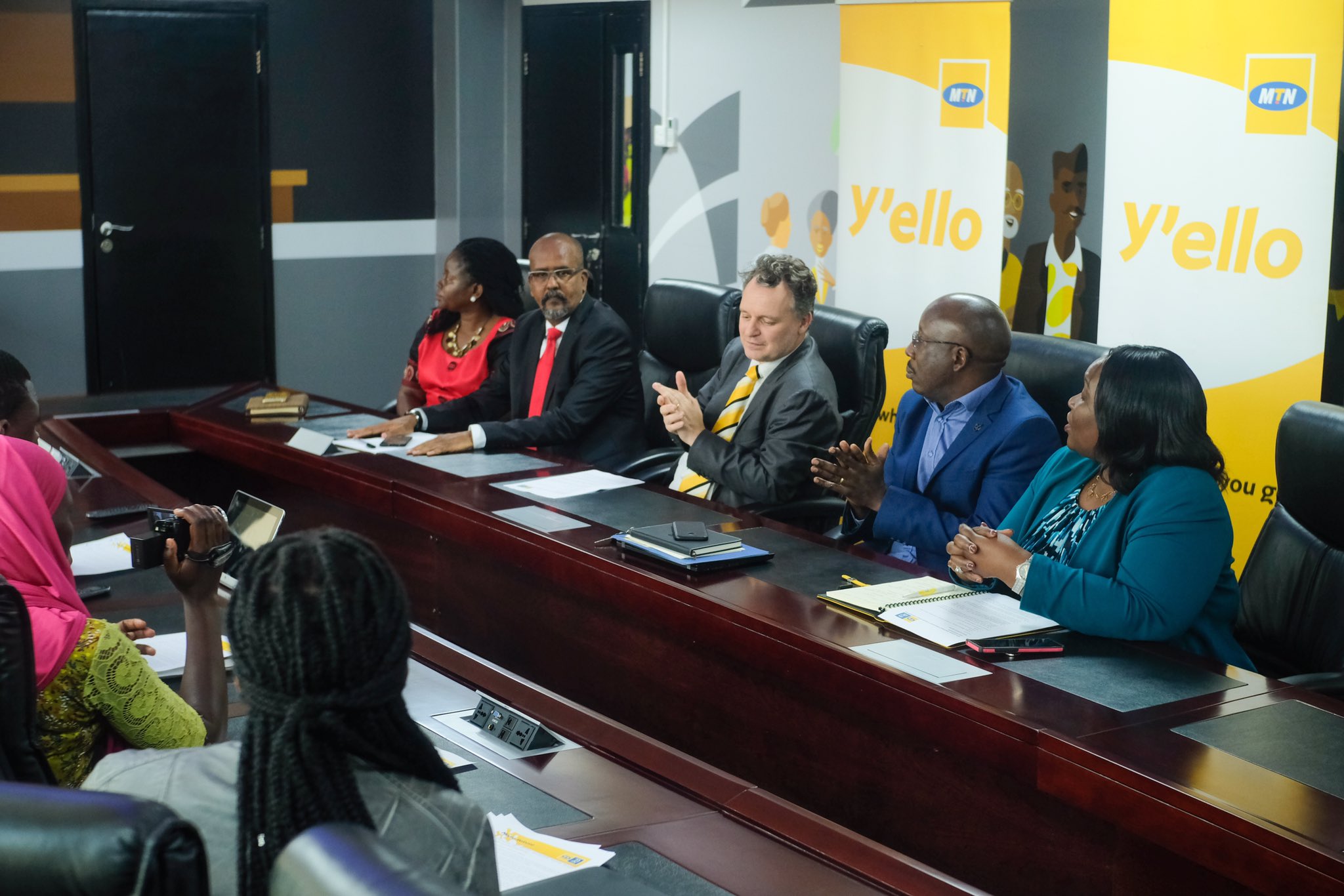 MTN was lauded by Hon. Godfrey Warenga, the Lutsehe county area Member of Parliament who said "We thank MTN for being our trusted friends. Six died but many managed to escape, thanks to early warning signs that Uganda Red cross provided."
MTN's Corporate Services General Manager, Ms. Enid Edroma revealed that MTN supported the relief efforts of the Uganda Red cross in Bududa as temporary sustenance to the victims.
"We understand that is such a trying time for you. We, however, hope that this little support we have rendered will offer you some comfort."
Leave a comment