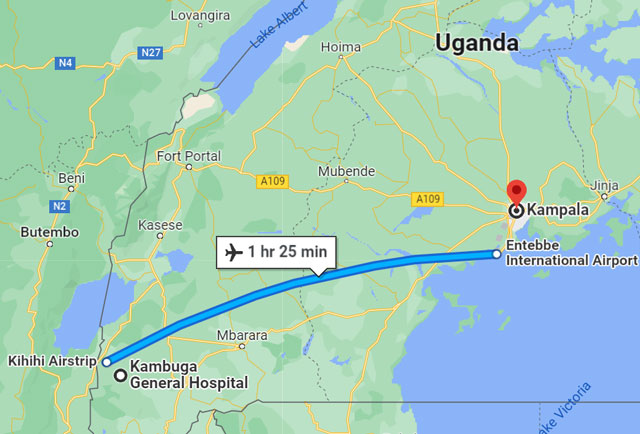 KAMPALA – Dr Chris Baryomunsi, the Minister of ICT and National Guidance was on Saturday night airlifted from Kinkizi, Kanungu to Kampala after sudden health complications.
The minister had checked on his constituents in Kinkizi West in Kanungu District before he felt unwell.
Reports say that he was rushed to Kambuga Hospital in Kanungu before he was taken to Kampala for better management.
His Ministry is yet to make a pronouncement.
Leave a comment